Not just healthy and functional. The SOLOLEGUMI pasta from the organic legumes of the Luzi agricultural supply chain is rich in flavor and adapts perfectly to all the recipes of our best Mediterranean tradition. Artisan specialty, bronze drawn, rich in proteins, 24 g per 100 g, and with high fiber content, equal to 9.6 g per 100 g of product, is produced with wholemeal chickpea, broad bean and pea flour, ground stone, and full body.
Our stone mill, which uses only renewable solar energy, allows us to obtain fine flours rich in every original nutrient. The legume plantations are fed with an exclusive organic and bio-sustainable biodynamic method. With our cultivation, we go beyond organic. And we provide our consumers with total and clear traceability of each ingredient.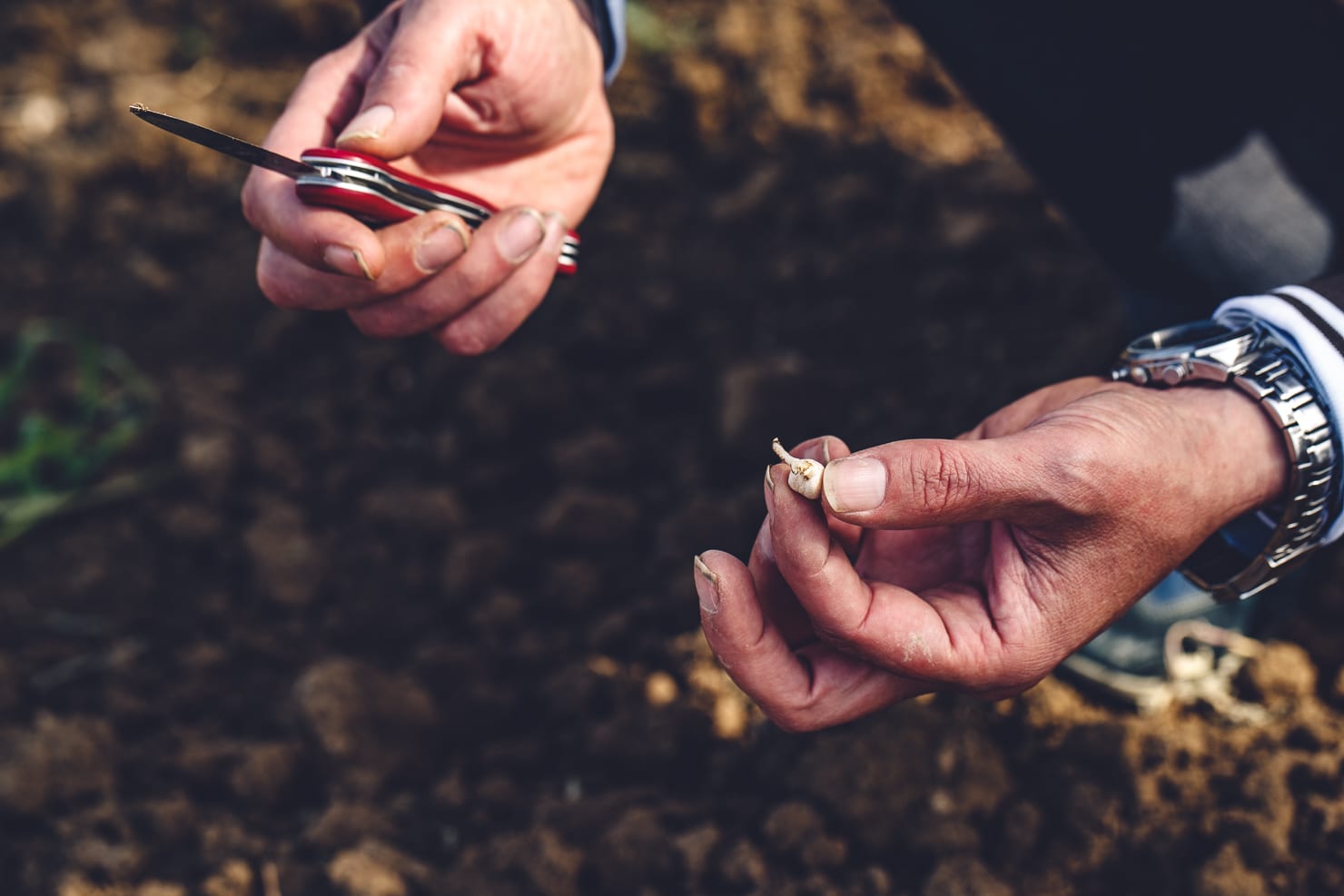 Obtain fine flours rich in every original nutrient.
Il nostro molino a pietra, che sfrutta esclusivamente energia rinnovabile solare, permette di ottenere farine pregiate ricche di ogni nutriente originario. Le piantagioni di legumi sono alimentate con metodo esclusivo biodinamico organico e biosostenibile. Con la nostra coltivazione andiamo oltre il biologico. E forniamo al nostro consumatore la tracciabilità totale e chiara di ogni ingrediente.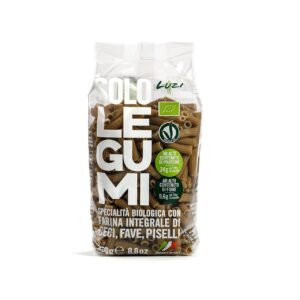 FOOD SPECIALTY OF SPELLED GRAIN Triticum dicoccum
100% ITALIAN SPELLED GROWN WITHIN THE LUZI CHAIN
BRONZE DRAWN and SLOWLY DRYING COUNTRY OF MILLING: ITALY
ORIGIN OF RAW MATERIALS: ITALY
We love to guarantee, through our products, the excellence of Made in Italy. Every taste is made first of all of our passion for your well-being
The SOLOLEGUMI Pasta, in the double format of sedanini and gnocchi, made with organic wholemeal flour of chickpeas, beans and peas, is naturally gluten-free, suitable for gluten sensitivity and very rich in nutrients with a high protein value, constituting in fact a valid and advisable alternative to traditional durum wheat pasta. It is suitable for sportsmen, diabetics, gluten sensitive people, pregnant women, children.
.
High quantity of proteins, fibers, mineral salts
Its high amount of protein, fiber, mineral salts (Potassium, Phosphorus, and Iron) guarantees the SOLOLEGUMI Pasta a restorative action for everything
the body
actually strengthening the heart
the nervous system
Advice
SOLOLEGUMI Pasta cooks in about 14 minutes. Its texture is al dente and its flavor is surprising. Once drained, it is advisable to use the simplicity you know in the kitchen. They are also delicious with just a drizzle of oil, a little Parmesan cheese, and pepper. Incredible combined with seasonal vegetables, such as courgettes, cherry tomatoes, basil, courgette flowers, cabbage, broccoli, aubergines. Try them with bluefish, such as sardines or anchovies, and let yourself be carried away!
NUTRITIONAL VALUES PER 100 G
Energy 1457 KJ / 345 kcal
Fats 3,3 g of which saturated fats 0,6 g
Carbohydrates 50 g of which sugars 3.4 g
Fiber 9.6 g
Protein 24 g
Salt 0 g
Iron 4.51 mg (32% NRV)
La Pasta
SOLOLEGUMI is an active and inexhaustible mine of nutritious elements, selected from the best Italian nature and reproduced to guarantee an attentive consumer, like you, the right amount of friendly substances for well-being. Chickpeas, broad beans, and peas together, in an explosive mix of positive energy.
Load up every day with the right flavor for tradition and for the love for your health with Luzi's specialties based on organic legumes.
And if you don't know how to cook them, the cooking times, and the right condiments to match, here are some practical tips.