World Food Day is celebrated every 16 October to commemorate the birth of the United Nations Food and Agriculture Organization, more commonly known as FAO. Also this year the commitment of the international organization is to disseminate as much information on healthy nutrition and improve environmental sustainability. The main objective is to reduce hunger in the world through a global information campaign directed by a simple but effective slogan: HEALTHY FOOD. To do this, he explains to FAO, everyone needs greater awareness of daily nutrition and above all a real commitment to love oneself more. Preferring healthy meals, based on legumes, cereals, vegetables, is good for the individual and the planet itself.
Food and Agriculture Organization of the United Nations
World Food Day also this year foresees the focus on some specific themes. Advice, vademecum or simply the possibility of glimpsing a new path in our way of nourishing ourselves and nurturing those we love:
These are the points summarized by FAO as follows:
Legumes and nuts are excellent sources of vegetable protein. Legumes, in particular, represent a meal rich in minerals and proteins, but poor economically, therefore also accessible to the less well-off classes.
It is advisable to reduce, if not eliminate, drinks and refined and industrially processed foods, rich in saturated fats, sugar and salt, and not to eat excessive quantities of products of animal origin. If you really can't do without it, do it in moderation.
Whenever you can, replace refined foods with whole-grain ones. This is valid for almost all foods of plant origin, such as rice, flour, pasta, bread and derivatives.
Unsaturated fats are part of a healthy diet and come exclusively from vegetable oils, fish and nuts. It is necessary to reduce saturated and trans fats of animal origin that carry bad cholesterol.
GUIDELINES FOR A HEALTHY ITALIAN FOOD
A simple and effective guideline promoted by FAO on World Food Day to encourage increasingly healthy and conscious nutrition and to combat hunger in the world. If millions of people suffer from hunger, on the other hand an increasing number suffer from obesity. The hashtag #famezero for some years now created for World Food Day aims to develop, together with the programs exhibited by experts and researchers, real nutritional policies and intense educational programs in favor of an advantageous diet for the human being and the environment. Each country adopts, under the supervision of FAO, its own guidelines. In Italy, the National Research Institute for Food and Nutrition has been involved since 2003 with the dissemination of a document entitled "GUIDELINES FOR A HEALTHY ITALIAN FOOD".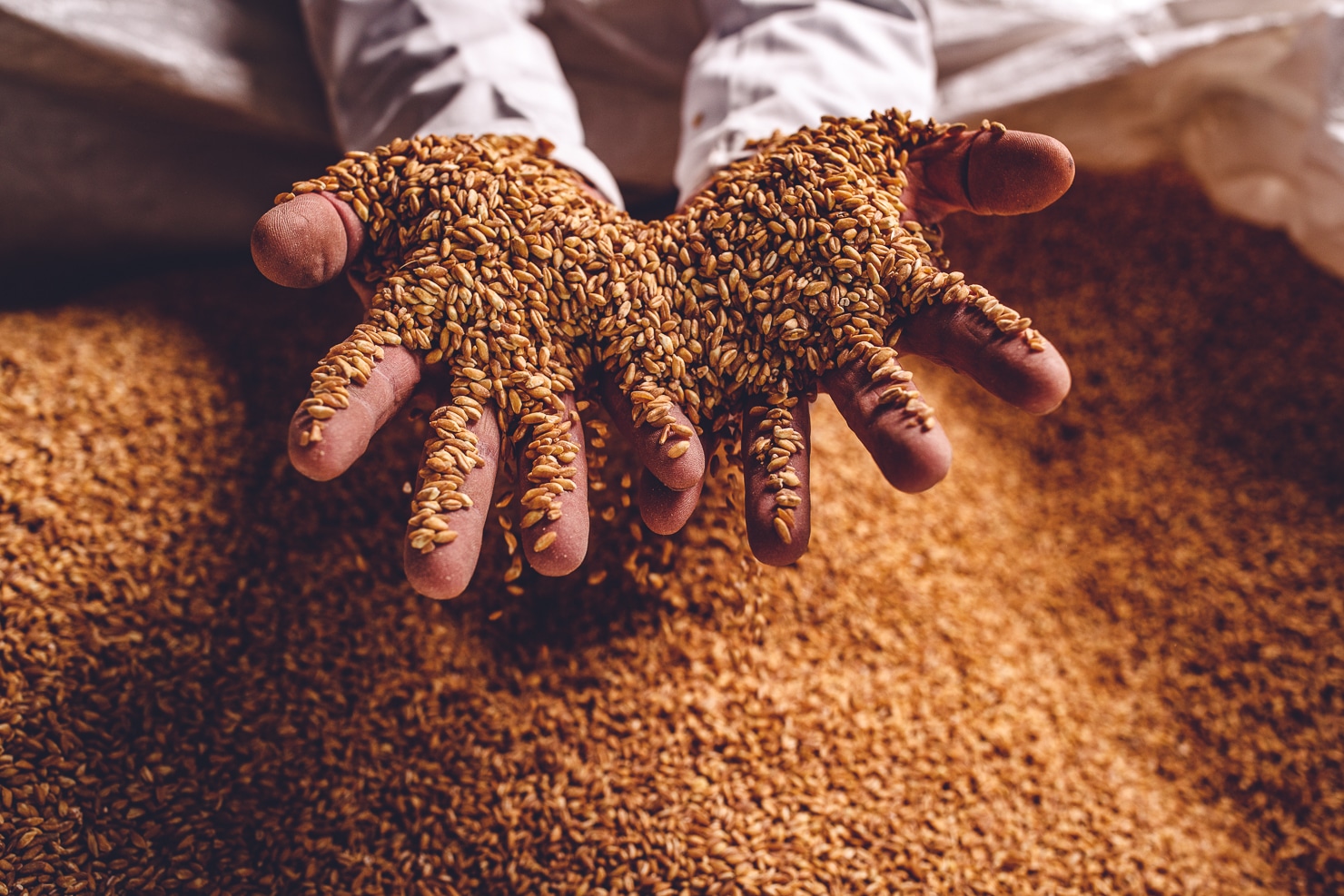 For us at LUZI this document has always represented the clearest intention: to create healthy, good foods that are also good for the planet. Let's summarize the most important points:
Check your weight. Weight is an indispensable element to measure our physical well-being. If it exceeds the average it should stick to, it is because we have introduced more energy than we should have. Energy, food, which is transformed into fat mass and is deposited in our body. Each individual has their own metabolism. This means that one individual can gain more weight while still eating the same way as another. Those with a slower metabolism will devote themselves more to physical activity and will better control the intake of fat, sugar and salt. Excessive consumption of fats and their accumulation in the body actually constitute a health hazard, increasing the risk of developing certain diseases, such as coronary heart disease, diabetes, hypertension and some types of cancer, respiratory failure , the mechanical consequences of overload on the joints. The more stable the weight is within the norm, the better the living conditions and the longer the expectations.
Practice physical activity. Moving is essential, it burns energy and eliminates toxins. Sedentary lifestyle causes obesity, especially in the developing and more delicate age groups.
Carbohydrates are good for you, but it is preferable to consume those coming from cereals and legumes originating from virtuous production cycles that do not involve refining the product and keep it really whole. Cereals and derivatives in Italy represent the primary source of complex carbohydrates. In a balanced diet, 60% of the calories in the ration should come from carbohydrates.
It is essential to take in as much plant fiber as possible. Whole grains and vegetables are very rich in them. Dietary fiber in itself has no nutritional value but is important for regulating the various physiological functions of our body. The fiber is composed of a soluble part and an insoluble part. The one soluble in water regulates the absorption of some nutrients, such as sugar, the insoluble one, contained above all in whole grains, acts on the functioning of the gastrointestinal tract by protecting it.
Fats: choose the quality and moderate the quantity. Wise advice to always keep in mind.
Sugars, sweets and sugary drinks: within the right limits. Sugar raises blood sugar levels in the blood. It is important that they are always in the norm. Simple sugars can be consumed as sources of energy for the body, within the limits of 10-15% of the daily caloric intake (corresponding, for an average diet of 2100 calories, to 56-84 grams). Among the favorite desserts those of the Italian tradition, homemade.
Drink plenty of water, about two liters per day. Ours is an organism made up mainly of water. In a newborn, water represents 75% of body weight. It is important to drink and avoid the risk of dehydration.
Reduce the salt. It is an indispensable element for the flavor it gives to each food, but it is good to always keep it at bay. Salt in fact causes arterial hypertension, increasing the risk of some heart diseases.
It is good to remember that healthy and correct nutrition is determined by the combination of several healthy ingredients. It is essential to reduce foods of animal origin to the advantage of plant and or plant foods and to diversify one's daily diet.